Several Reasons For Brushed Motor Burnout
(1) Electromagnetic reasons: The generation of electromagnetic sparks is mainly due to the existence of additional commutation currents. In the case of straight-line commutation, the additional commutation current is zero, so no sparks will be generated. In the case of delayed commutation, the additional commutation current is not equal to zero at the moment the commutation ends, and is relatively large, which will cause electric sparks to damage the brushes of the DC motor.
(2) Mechanical reasons: the commutator is not round or eccentric, the brush pressure is not appropriate, and the brush is loose between the brush nests, all of which will cause damage to the brush of the DC motor.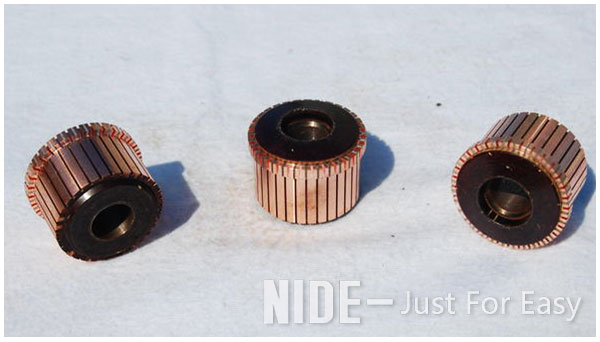 (3) Electrochemical reason: When the motor is running, due to the comprehensive action of oxygen and water vapor in the air and electrochemistry, a brown cuprous oxide film is formed on the surface of the commutator, resulting in damage to the brush.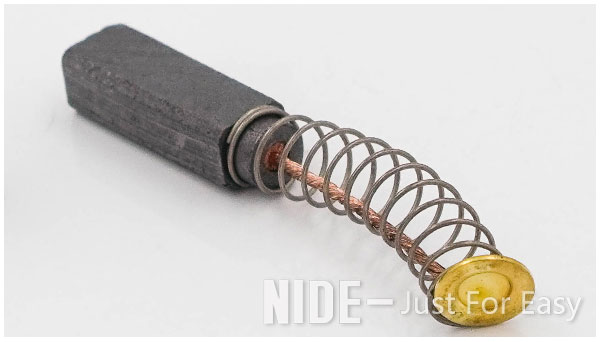 NIDE supplies various motor commutators and carbon brushes, providing customers with a complete set of motor accessories solutions.