PRODUCTS
CONTACT US
Ningbo Haishu Nide International Co., Ltd.
一一
· Add:14-5, East Kemao Center, No.100 Xiangyun Road, Hi-tech District, Ningbo 315040, China.
· Contact person:Annie
· Tel:0086-574-87295639
· Mob:0086-13738869026
· Fax:0086-574-87295637
· Email:emarketing@nide-group.com.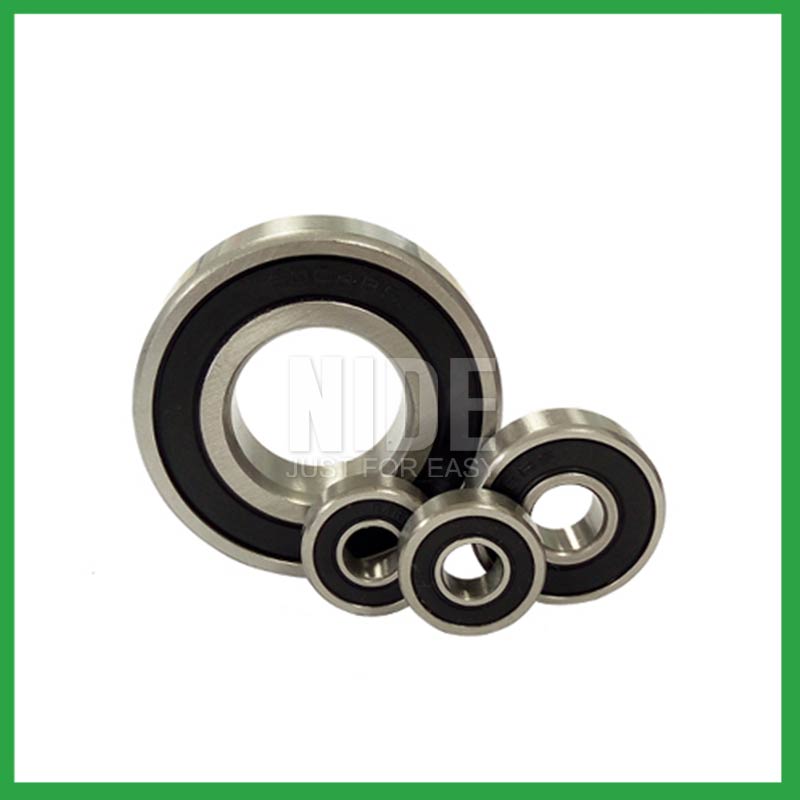 Customized Good Quality Rings and rolling Ball Bearings
CONTACT US
Details
Nide is professional in manufacturing ball bearing. We have been in this field for many years, and our products cover a wide range and application. Nide team will provide customers with advanced technology, first class quality and best service; will be always at your service.
Rings & rolling elements
Vacuum degassed, chromium bearing steel Gcr 15 is the standard material for precision bearing rings and rolling elements. The material has uniform specification as AISI 52100(America), DIN100Cr6(German), JISSUJ2(Japan).
Steel no

Chemical composition %

C

Si

Mn

P

S

Cr

Cu

Ni

GCr 15 SAE52100

0.95~ 1.05

0.15~ 0.35

0.25~ 0.45

≤0.025

≤0.025

1.4~1.65

≤0.25

≤0.3
Information needed for ball bearing inquiry
It will be better if customer could send us detailed drawing including below information.
1.Ball bearing application
2. Ball bearing dimension
3. Ball bearing model number
4. Required quantity
5. Other technical requirement.


Youtube: https://www.youtube.com/user/nida0606
Facebook: https://www.facebook.com/NideGroup
Linkedin: https://www.linkedin.com/company/nide-mechanical
Twitter: https://twitter.com/Nide_Group
Instagram: https://www.instagram.com/nidegroup/


Contatct us
Ningbo Nide Mechanical Equipment Co., Ltd.

Contact:Annie
Tel: 0086-574-87295639
Mob: 0086-13738869026
Fax: 0086-574-87295637
Email: emarketing@nide-group.com
Address:14-5, East Kemao Center, No.100 Xiangyun Road, Hi-tech District, Ningbo , China.