PRODUCTS
CONTACT US
Ningbo Haishu Nide International Co., Ltd.
一一
· Add:14-5, East Kemao Center, No.100 Xiangyun Road, Hi-tech District, Ningbo, China.
· Contact person:Annie
· Tel:0086-574-87295639
· Mob:0086-13738869026
· Fax:0086-574-87295637
· Email:emarketing@nide-group.com;marketing@nide-group.com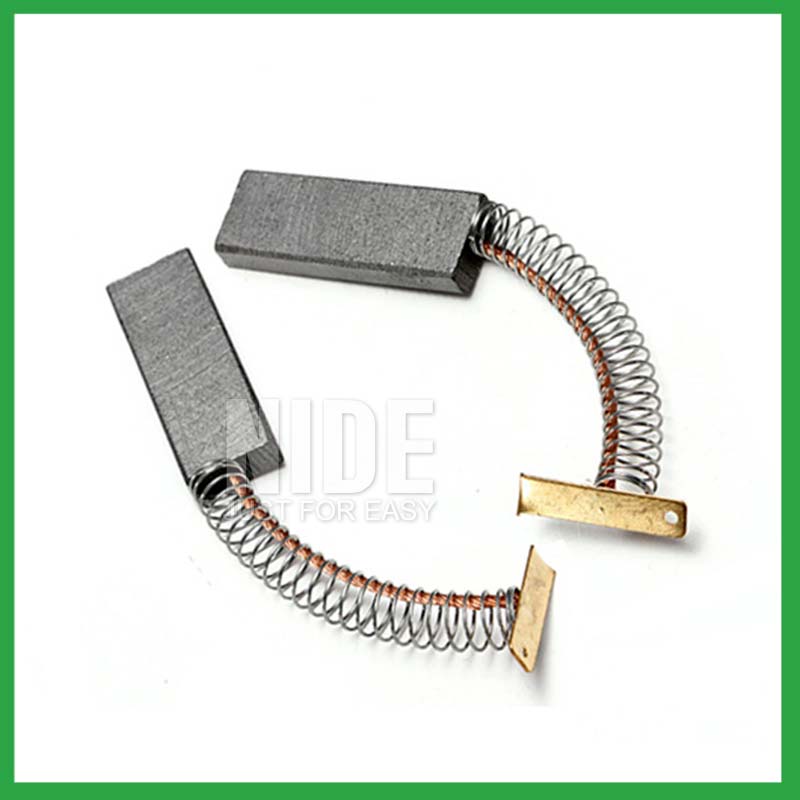 NIDE Mixer and hand drill carbon brush power tool carbon brush
NDPJ-TS-3
The carbon brush is used for power tool.
CONTACT US
Details
Induction
NIDE carbon designs and manufactures many types and styles of brushes to ensure the best suited brush is available to meet the requirements of your particular application. The correct brush grade and design are very important to meet the unique operating requirements of such diverse applications. Our special auto-cut-off electric power-tool carbon brushes can obviously improve the safety of the power tools.
Application
The carbon brush is used for power tool.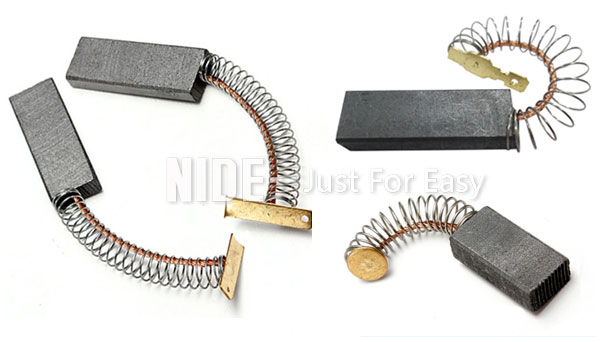 We have a wide range of carbon brush. Our carbon brush has a wide application, such as automotive industry, household appliances, hammers, planers and etc. We directly supply our carbon brushes to many countries, like USA, France, Turkey, Iran, India, Brazil, Argentina, Mexico etc. We could customize carbon brush for our customer.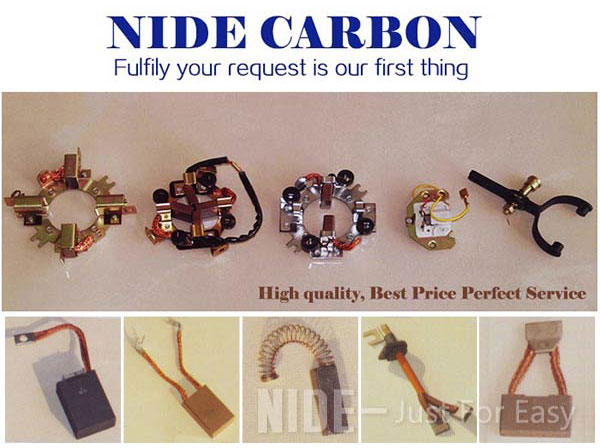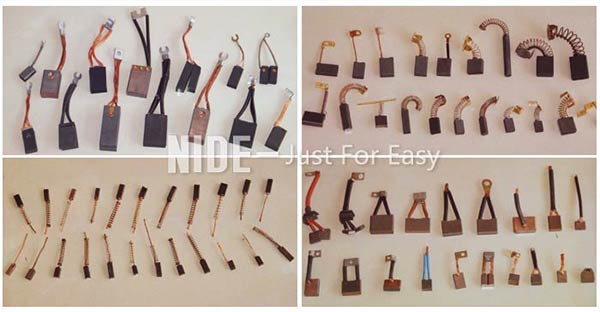 About Motor component and accessories
NIDE can supply the full range of electric motor components such as commutator, ball bearing, thermal protector, carbon brush, insulation paper, shaft, magnet, fan, motor cover,etc.
​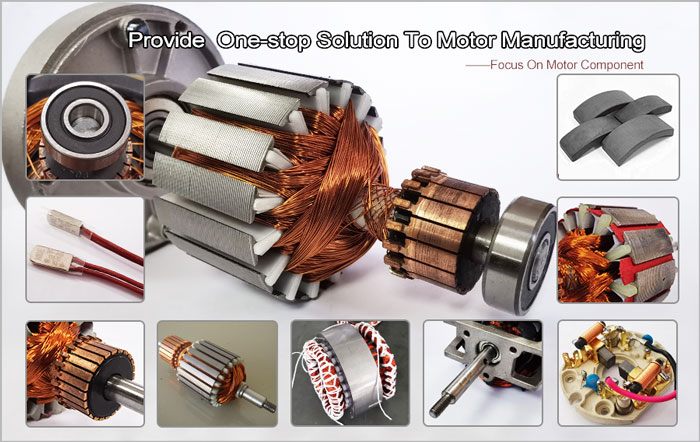 About NIDE
NIDE carbon has a strong tradition and history in carbon and graphite manufacturing. It is founded in 1980. We have been making every effort to produce reliable products in superior quality. Our carbon brushes and holders are used on large industrial motors; both commutator and slipring, fractional horsepower motors, tachometers, synchronous motors, and permanent magnetic motors. We serve a wide range of industries including power generation, steel, paper, motor repair, elevator, railroad, transit, and OEM. Under the recent economical situation, the tendency of getting requirements of various type of products, reduction of production cost and more new grades with less quantities, is becoming accelerated. In order to cope with such tendency we will continue to develop new technology and unique products, rationalization of production systems, and strengthening of enterprise constitution.
NIDE carbon is committed to produce highly specialized carbon brushes and graphite products for customer's needing, and all NIDE manufacturing comply with ISO9001 system.
We sincerely ask for your unchanged support and very much appreciate your kind advice and guidance.